Our volunteers are here because they want to be - because they have a genuine passion for saving lives. This means that they will keep going when others may just give up. They volunteer their time and energy at a huge sacrifice to both themselves, and their families, which is what sets Hatzolah apart. Another special feature of the Hatzolah model is the diversity of views and problem-solving strategies that are brought to bear in each situation as the members come from such different fields. Lawyers, plumbers, businessmen, engineers and more – these are all highly educated and experienced individuals who think differently, ensuring that the patient benefits from the best solution to a problem, not just the easiest or quickest one.
Emergency medicine is more than a career it's a calling. Is it yours?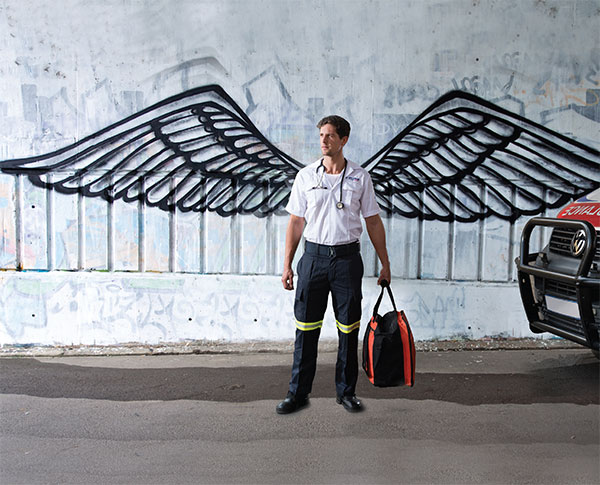 At Hatzolah we are always on the lookout for responders to join our weekday full time team as employees or to join our volunteer base.There are a number of study options, including a one year ECA (Emergency Care Assistant) course, a two year ECT (Emergency Care Technician) course, or a full 4 year University ECP (Emergency Care Practitioner) Advanced Life Support paramedics degree
Experience the privilege of saving lives every day. If you are a Torah observant male aged between 17 and above and have a matric certificate contact us today.
Contact 0860 100 101 to find out more.
I would like to find out more about becoming a volunteer