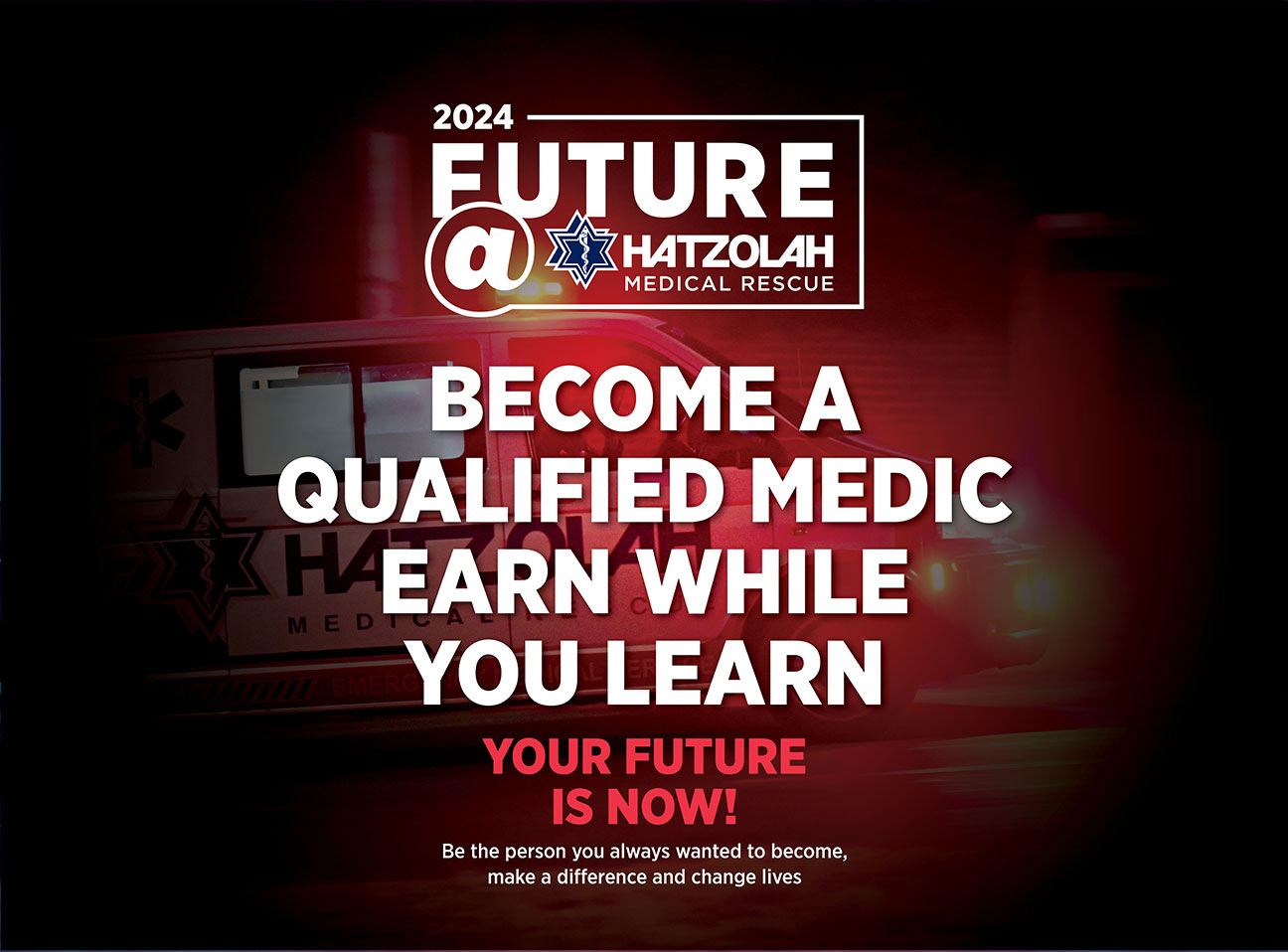 If you're passionate about making a difference, join the Future@Hatzolah Programme.
You'll be granted a FULL BURSARY to qualify with a Higher Certificate in Emergency Medical Care, EARN a monthly salary, and have the opportunity to WORK alongside our medical team.
Basic requirements
Male
Shomrei Shabbat
Available for 1-Year full time
Matric Certificate
Remain commited and respond for Hatzolah for 5 years after
For further information
What's App: 072 179 6197
email: future@hatzolah.co.za
Gavin or Hilly will call you right back!
I would like to find out more about this Future@Hatzolah programme