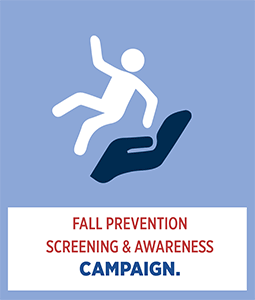 Over the years, we've noticed that falls are one of the most frequent concerns among individuals aged 65 and above. This reality prompted us to create a specialised Fall Prevention Programme that not only addresses this issue, but also empowers our seniors to lead safer and more independent lives.
Imagine a world where a stumble doesn't cast a shadow of doubt on your safety. Hatzolah's Fall Prevention Programme is designed to make this a reality, instilling a sense of confidence and vitality among seniors. Understanding that falls can result in both minor injuries or more serious fractures - like the dreaded hip fracture - we're committed to tackling both immediate and longterm concerns.
Our approach to this programme is rooted in proactive wellness. While some falls are accidental, we firmly believe that many can be prevented with the right measures. This is where our focus lies - on avoiding incidents that can be sidestepped with pre-emptive care.
Joining our Fall Prevention Programme marks the first step towards a safer future. When you sign up, a skilled physiotherapist will visit your home at your convenience. This personalised assessment covers various aspects, including cognitive functions, daily activities, mobility, home environment, balance and gait. All these factors contribute to the risk of falls, and our experts employ a thorough formula to determine the most suitable level of assistance.
STAY INDEPENDENT

STAY ON YOUR FEET




Call 060 985 7030
AT NO CHARGE
We accept referrals from GPs and health professionals as well as the individual themselves and their friends or family members.